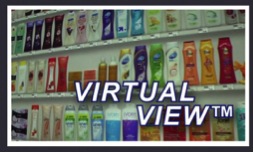 Virtual View™ Portable Wall is a revolutionary life-size computer screen that enables in-context store and shelf learning and can travel to almost any location in the world.
The 4X HD technology and true-to-size scale enables an incredibly realistic shopping environment for qualitative and quantitative testing.
It can be used for a broad range of applications: packaging, planograms, merchandising, and total store layout.
Virtual View provides many benefits over other shopper research methodologies:
Faster
More Flexible
More Realistic
More Representative
More Cost Effective
Additional options include:
Eye tracking.
Activation of a touchscreen to allow respondents to select an item from a shelf, zoom in for a closer look, rotate it to see all sides, and compare it side-by-side to other products.
Creation of stimuli in 2D or 3D.