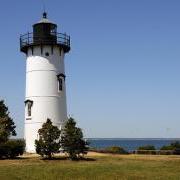 Watch a Video on the Illumination Story
Karri and Jeff Bass founded Illumination in 2005, with a dream of helping clients grow their businesses through deeper customer understanding.
Karri spent the first part of her career as a Brand Manager for Procter and Gamble, where she gained tremendous experience marketing billion dollar brands -- and most importantly, where she found her passion for uncovering consumer insights and turning them into business-building ideas.
In 2002, she first entered the world of market research as an independent consultant and moderator. Her husband Jeff, a P&G Finance Manager, shared her entrepreneurial spirit, and in 2005, they decided to join forces professionally with the goal of building a company.
Today, Illumination has grown to a large team of highly experienced researchers who leverage our vast toolbox of innovative approaches to solve our clients' business challenges.
We provide expertise and thought leadership to many of the world's largest companies.
The Story Behind Our Name
We knew we wanted to help guide clients to uncover new insights, new thinking, and new ways of seeing things. One night, when thinking about potential names for our new company, we recalled the "Grand Illumination," a summer tradition in our favorite family vacation spot. On this night, all of the summer cottages put up lanterns on their front porch, sending out beautiful beacons of light into the darkness. The name connected to us personally, and set the tone for our company mission. The lighthouse logo became a natural visual representation of our mission—a guiding light to help clients on their learning journeys.